By: Chef Laura Bonicelli
Quick-roasting broccoli for this roasted broccoli with lemon dish brings out its nutty flavor that pairs beautifully with Asiago. The method helps the broccoli retain its bright green color. Don't cover the broccoli after cooking; the trapped steam will continue to cook the broccoli. Buy your ingredients at your favorite Farmers Market!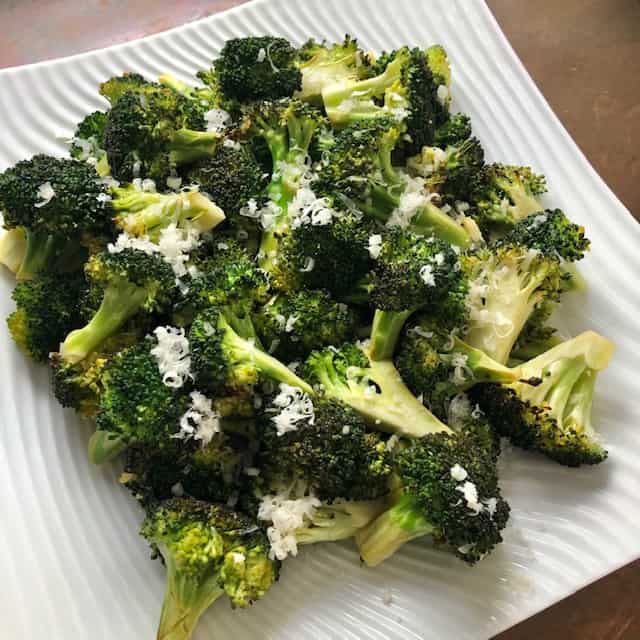 about Roasted Broccoli with Lemon
Roasting makes just about everything taste better; broccoli is undoubtedly no exception. Its natural cabbagy flavor turns into nutty sweetness. The nice thing about the high heat is that the broccoli retains its lovely green color even though it gets slightly charred around the edges, adding more flavor to roasted broccoli with lemon.
putting the Roasted Broccoli with Lemon and Asiago together
Broccoli stems are delicious. However, you have to peel them. The outside of the stem is fibrous and tough. The inside is tender and delicious. I like the peeled stems more than the florets, but of course, they aren't as pretty—worth including in the dish, though.
Lemon juice and zest add a nice background flavor and accentuate the other flavors of the garlic and Asiago. The recipe balances the salt in the cheese with the added salt. Make sure you taste before adding more. I am using a significant amount of black pepper. It goes great with the cheese.
Eat well and have fun!
don't forget
Make sure you sign up for our newsletter to get more recipes and take a look at joining the Bonicelli Cooking Club! We'd love to have you!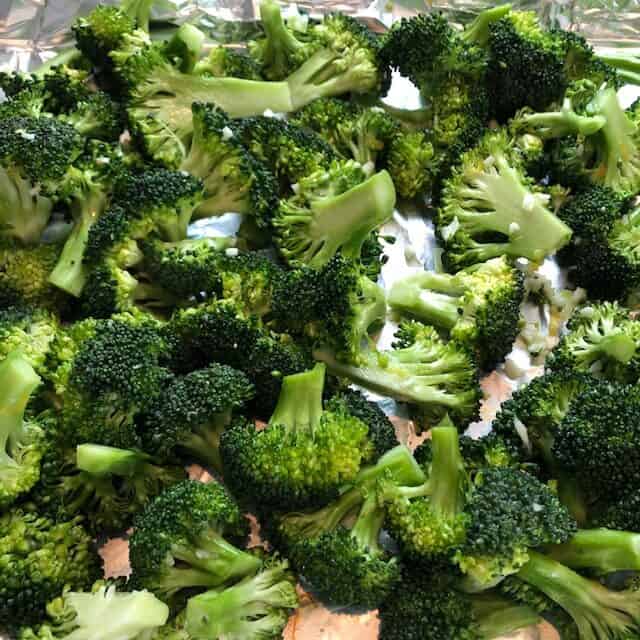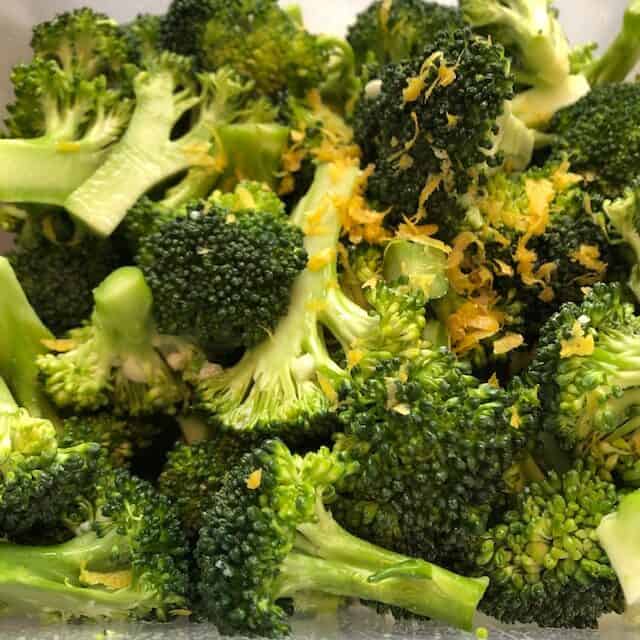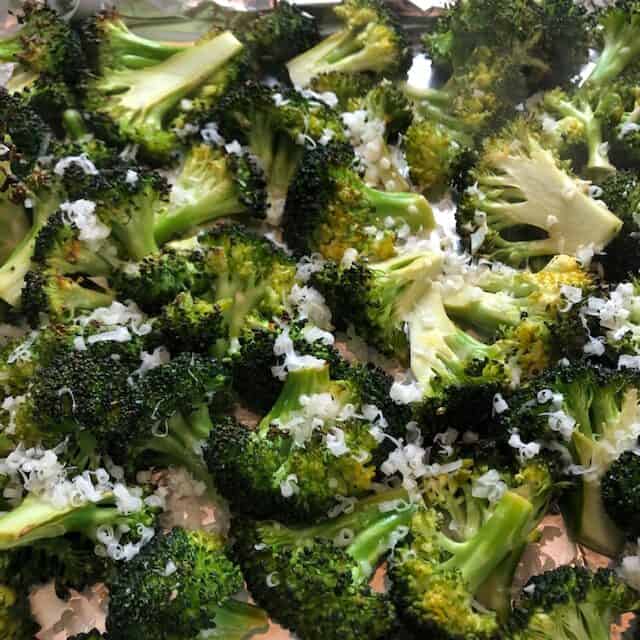 I hope you love this recipe! 
Step by Step Instructions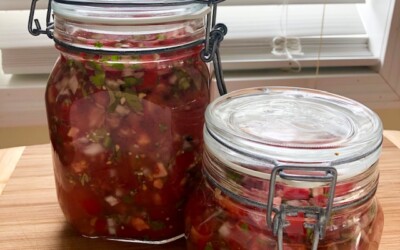 By: Chef Laura Bonicelli Preserving food with fermentation is an ancient process. Like canning and pickling, it's easy to do in your home kitchen. Buy your ingredients at your favorite Farmers Market! about Tangy Fermented Red SalsaFermented foods have significant...