By: Chef Laura Bonicelli
This summer, up your salad game with this Roasted Poblano Salad with black beans, corn, queso fresco, and mango! The roasted jalapeño and garlic in the dressing finish it off with a nice kick and a little heat. Buy your ingredients at your favorite Farmers Market!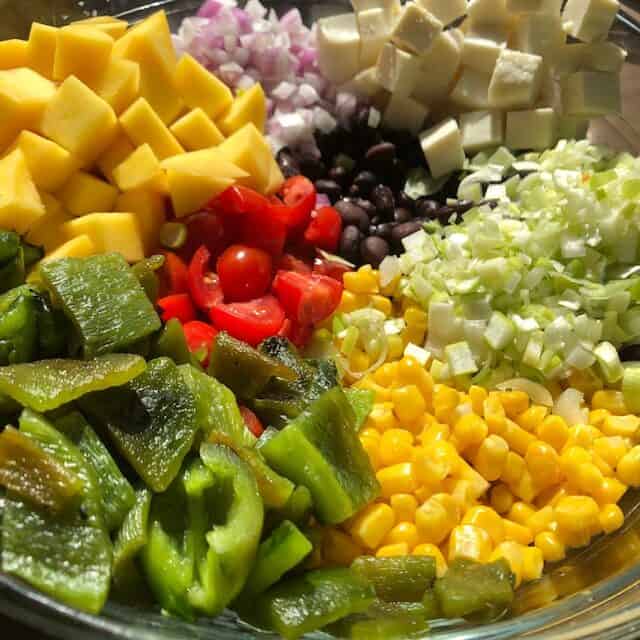 About Roasted Poblano, Black Bean, and Corn Salad with Mango
The first thing that strikes me about this Roasted Poblano Salad is the vibrant color of its ingredients. The second thing, at first bite, is the variety in texture of all of the ingredients. The third thing, and the reason you'll make this salad again and again, is the mix of flavors: the fresh vegetables, bright cilantro, and sweet mango contrast the roasted and complex taste of the peppers, and the saltiness of the cheese. Plus, black beans are a great source of protein, and if you make this during sweet corn season, you can use fresh corn. Side Note, if you're looking for another way to serve sweet corn, try my Mexican Sweet Corn recipe. You'll love it!
putting it together
I begin the recipe with pan roasting the garlic and jalapeño, giving each a tinge of smokiness. The garlic loses its acrid base and becomes sweet. From there, lots of cilantro, a little cumin, and lime juice, and extra-virgin olive oil. Now you have an herb-driven dressing that will tie the salad ingredients together without overwhelming them.
I started roasting peppers over an open flame after a trip to Mexico. It's so easy and much cheaper than buying them in a jar. Poblanos are one of my favorite peppers to roast. They are relatively low on the Scoville scale but still have enough heat to put them a notch above bell peppers. They add some interest to the salad's overall flavor.
I usually toss the dressing into the Roasted Poblano Salad ingredients right before serving. The salad holds up well for a couple of days in the refrigerator after; it works perfectly for leftovers.
don't forget
Make sure you sign up for our newsletter to get more recipes and take a look at joining the Bonicelli Cooking Club! We'd love to have you!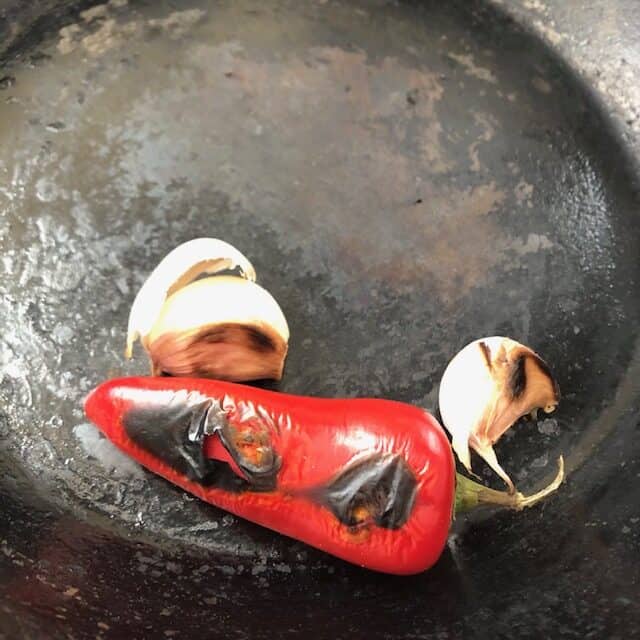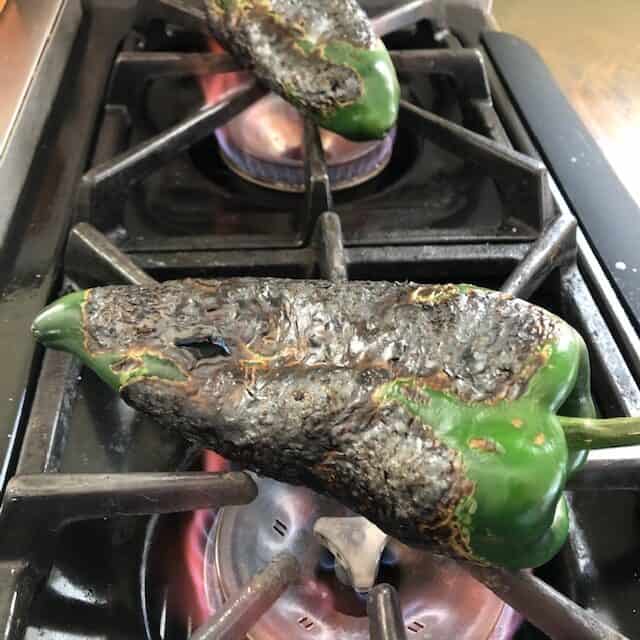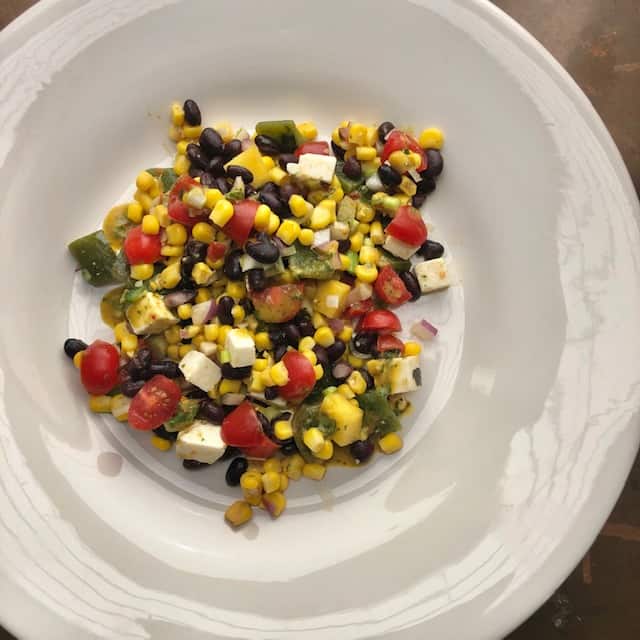 I hope you love this recipe! 
Step by Step Instructions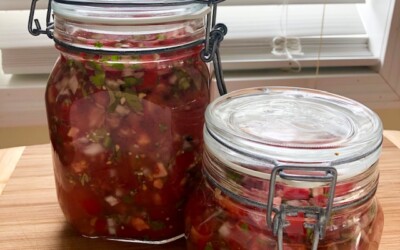 By: Chef Laura Bonicelli Preserving food with fermentation is an ancient process. Like canning and pickling, it's easy to do in your home kitchen. Buy your ingredients at your favorite Farmers Market! about Tangy Fermented Red SalsaFermented foods have significant...