By: Chef Laura Bonicelli
As my fascination with shaved asparagus continues, I put together this recipe. The focaccia is fluffy and absolutely beautiful.
Buy your ingredients at your favorite Farmers Market!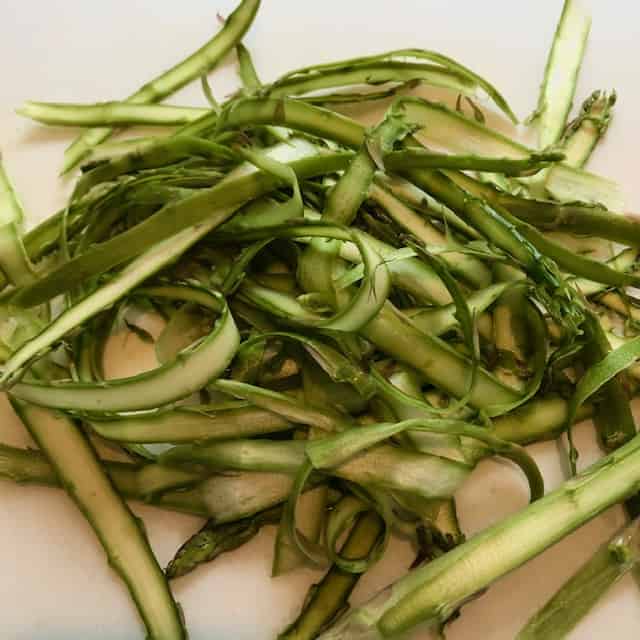 about Shaved Asparagus Focaccia
Many believe focaccia originated Etruscans of Central Italy before the Roman Empire. Most cultures have a similar bread or flatbread. I based this Shaved Asparagus focaccia recipe on a classic Roman-style focaccia sponge that I've been working with for years. The original came from a translation of a family recipe given to me by a friend. Over the years, I switched the yeast I used, added olive oil, and altered the toppings. This latest version, with shaved asparagus, resembles a pizza in a way. I find Shaved Asparagus Focaccia to be the perfect accompaniment to soup or a salad. 
putting Shaved Asparagus Focaccia together
I must say shaving asparagus for Shaved Asparagus Focaccia takes a little technique. I find it's best to work off your work surface's side; the asparagus needs to be flat on the surface. You can use the bottom of the asparagus, the part you would discard anyway, as a handle. I keep the long, pretty pieces for the top and use the shorter, less attractive pieces underneath.
I love serving Shaved Asparagus Focaccia while it's warm out of the oven, but it reheats beautifully. Store it wrapped in the fridge and reheat in the oven as you need it.
Eat well and have fun!
don't forget
Make sure you sign up for our newsletter to get more recipes and take a look at joining the Bonicelli Cooking Club! We'd love to have you!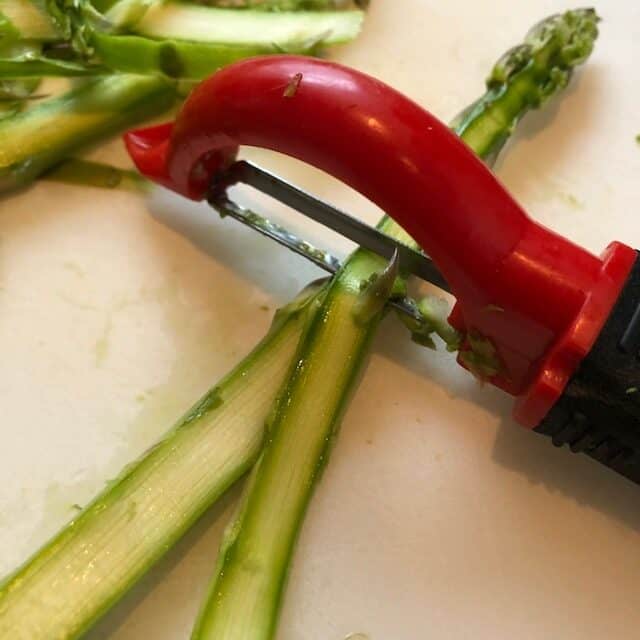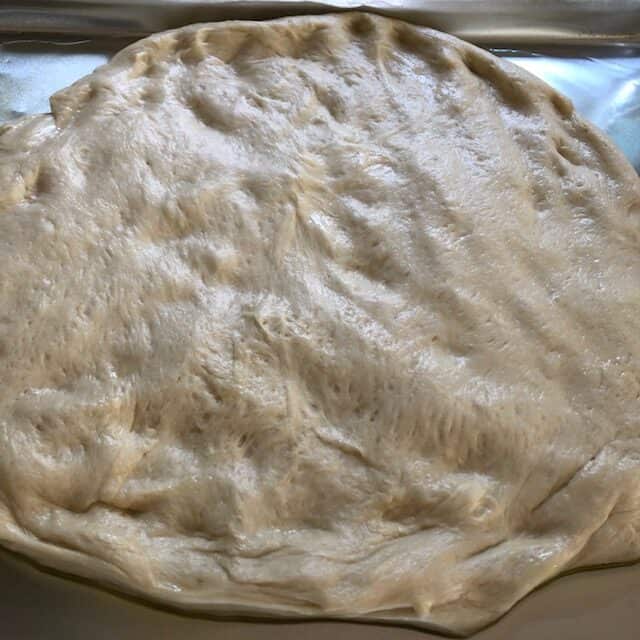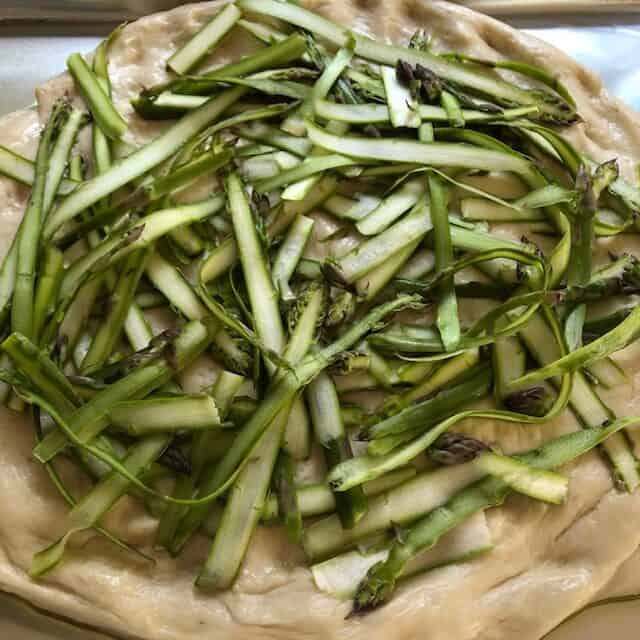 I hope you love this recipe! 
If you want more recipes, Join The Club!!!
Need some ideas? Try these:
Step by Step Instructions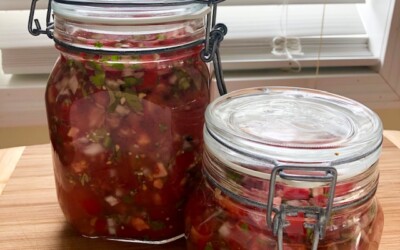 By: Chef Laura Bonicelli Preserving food with fermentation is an ancient process. Like canning and pickling, it's easy to do in your home kitchen. Buy your ingredients at your favorite Farmers Market! about Tangy Fermented Red SalsaFermented foods have significant...