By: Chef Laura Bonicelli
I love the elegance of this quick-skillet Italian classic. The cooked lemon slices in this Veal Scallopini Piccata give the dish a tart and delicious finish. .
Buy your ingredients at your favorite Farmers Market!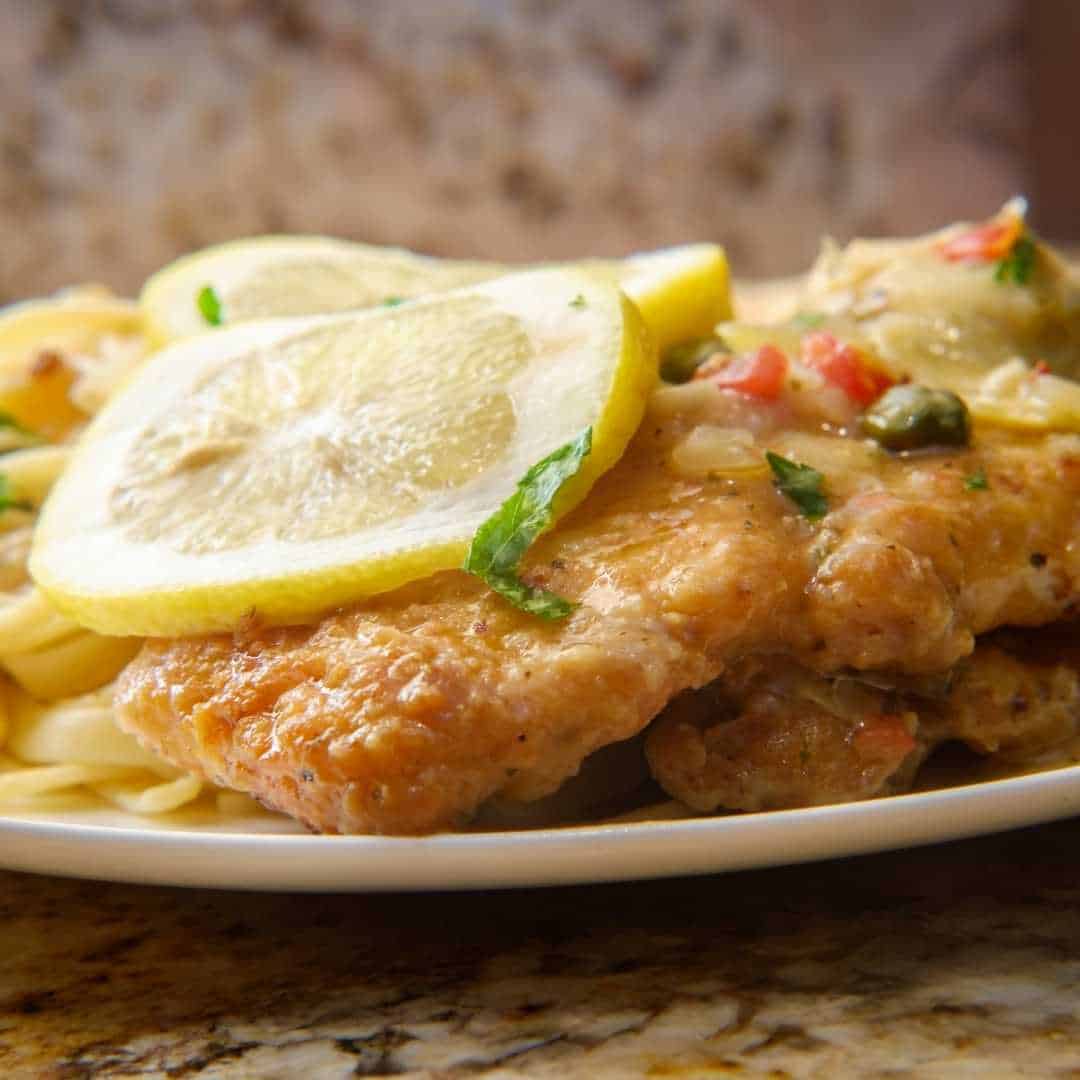 about Veal Scallopini Piccata
Over the years, I have written several versions of scallopini and piccata. In my Veal Scallopini Piccata, I combine the two elements of the recipes into one. The scallopini refers to the pounded thin slices of meat. If you're not a "veal person," by the way, chicken thighs, tenders, or breasts are a perfect substitute. Typically, in a piccata, the meat is dredged in flour, fried, and finished with a butter caper sauce. Because I cook the lemon slices in the sauce, this recipe has a bitter tinge in the background flavor.
The wonderful thing about Veal Scallopini Piccata is the cooking time is short, but the meat is always tender and flavorful. It's perfectly paired with pasta, rice, or potatoes. The sauce is rich, so a simple salad with an acidic dressing is my first choice for a vegetable side.
putting Veal Scallopini Piccata together
Executing the recipe is easy; make sure you have all of your ingredients measured and at hand. Prepare your accompanying dishes first. Cooking the Veal Scallopini Piccata goes quickly. If you're entertaining, make the Scallopini Piccata ahead; it reheats beautifully.
Eat well and have fun!
don't forget
Make sure you sign up for our newsletter to get more recipes and take a look at joining the Bonicelli Cooking Club! We'd love to have you!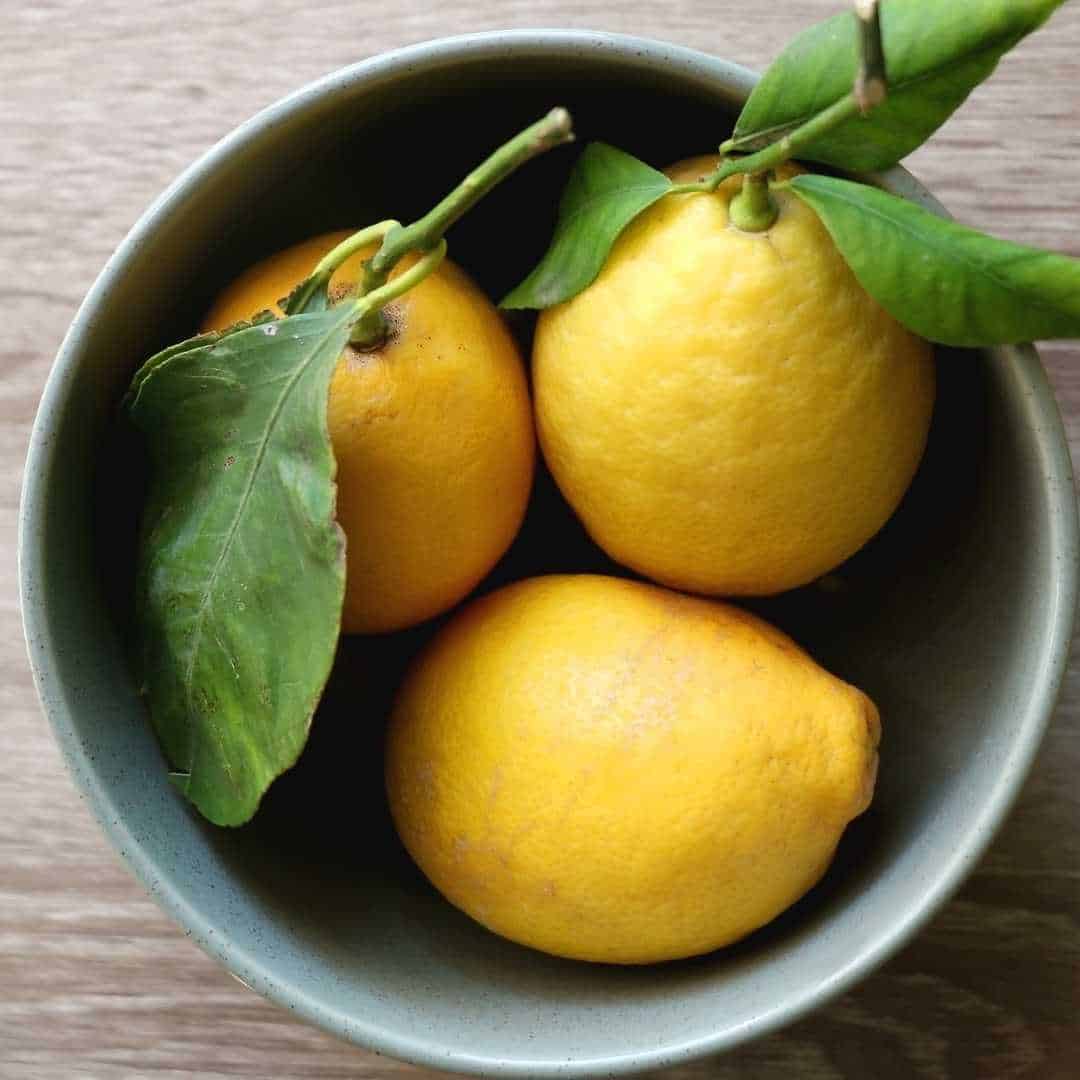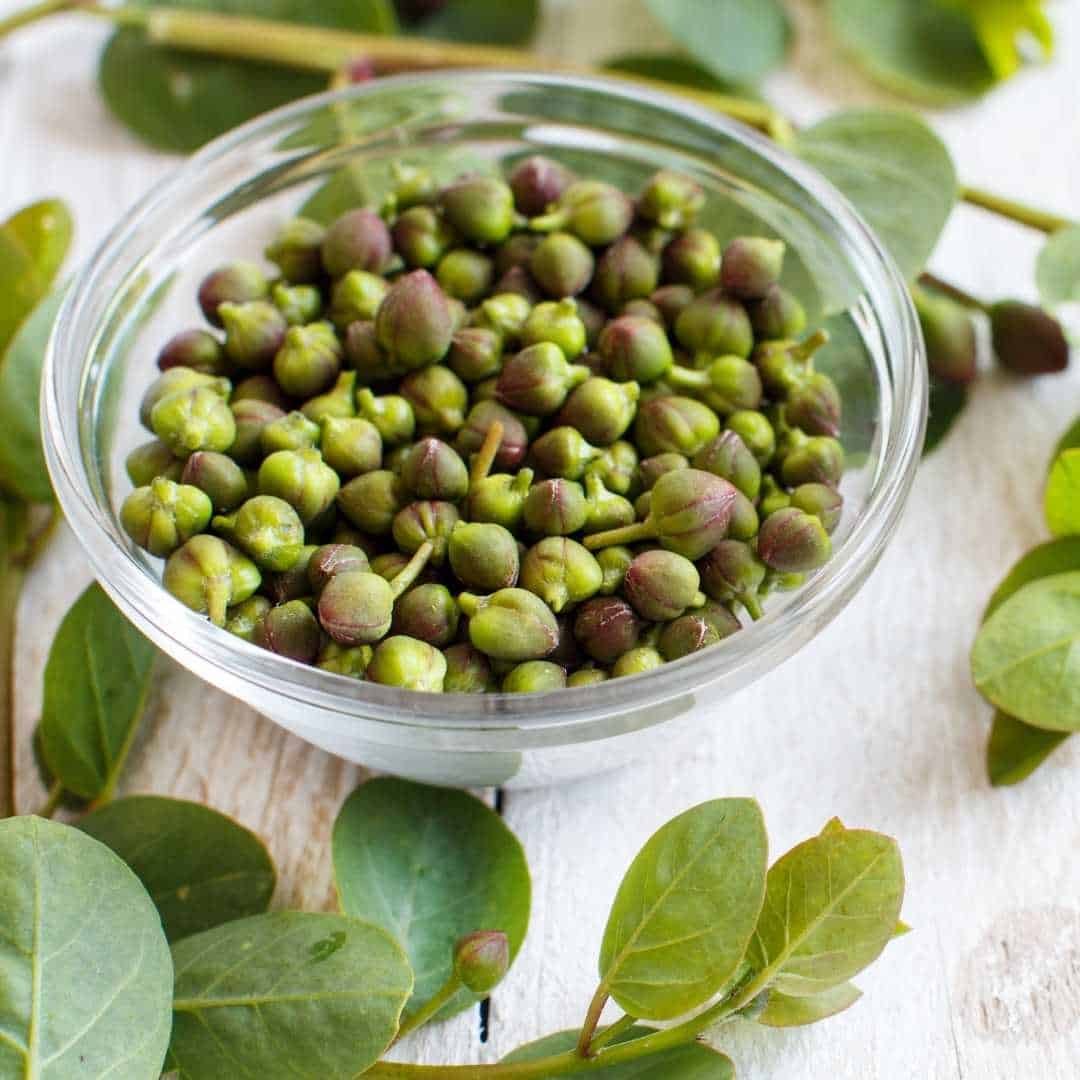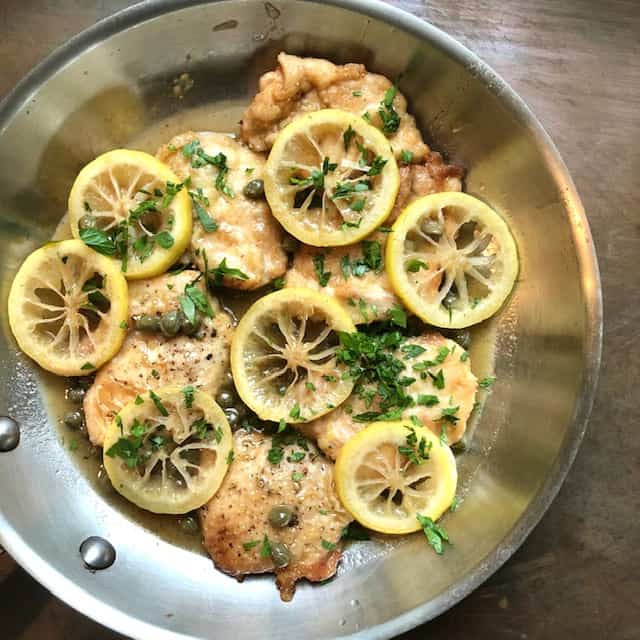 I hope you love this recipe! 
If you want more recipes, Join The Club!!!
Need some ideas? Try these:
Step by Step Instructions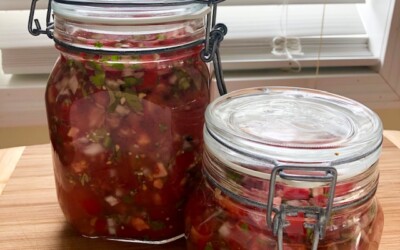 By: Chef Laura Bonicelli Preserving food with fermentation is an ancient process. Like canning and pickling, it's easy to do in your home kitchen. Buy your ingredients at your favorite Farmers Market! about Tangy Fermented Red SalsaFermented foods have significant...