By: Chef Laura Bonicelli 
Curry and Chili Powder add spice and heat to these delicious and colorful Yammy Beet Fritters. The cool fresh yogurt sauce with lime and cilantro is a perfect compliment. Buy your ingredients at your favorite Farmers Market!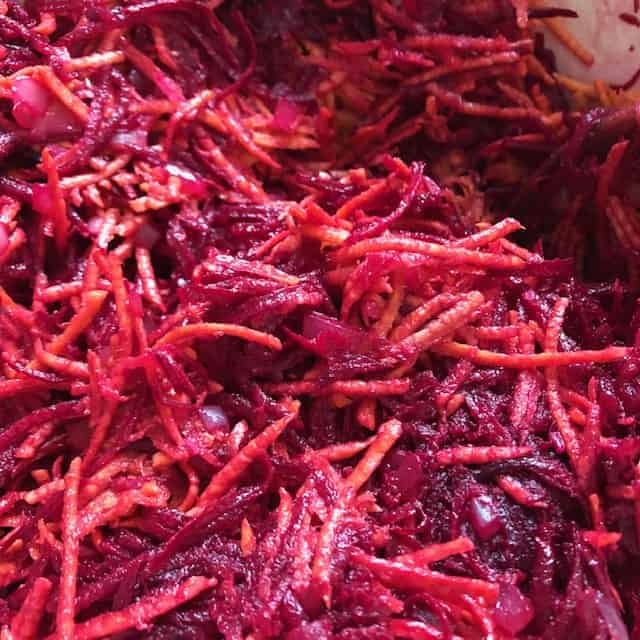 About Yammy Beet Fritters with Yogurt Sauce
I love this combination of beets and yams. Although the beets' bleeding color takes over so much that the yams are visually undetectable, you can taste them, and their starch helps these cakes stay together.
What makes this Yammy Beet Fritters with Yogurt Sauce recipe a keeper? Firstly, the fritters are a beautiful red color, not your typical fritter-brown. Secondly, they have an accompanying sauce, who doesn't love a sauce? But mostly, the combination of curry and chili powder is intoxicating, unique, and delicious. I make my curry powder – actually, I several varieties that I love, but this one has cumin, cardamom, coriander, turmeric, mustard, cayenne, and ginger. So with all of that and the chili powder, we have a spicy cake with a titch of heat. All of that settles down nicely with the cool limey yogurt sauce laced with cilantro and green onion.
It's essential to heat your skillet before you start cooking the patties. Then, once it's hot, remember you're browning and crisping each side, but you don't have to worry about cooking them all the way through. We're finishing them in the oven, and your oven will take care of that.
If you decide to freeze the leftover Yammy Beet Fritters, and you should because they freeze beautifully, cool them completely. Coat a parchment-lined baking sheet with cooking spray and set the cakes individually on the sheet. Freeze them uncovered. Once frozen, place them in a Ziplock bag. Date and freeze the bag until you need them. Six or seven minutes in a toaster oven, and you'll have hot and delicious Yammy Beet Fritters for dinner!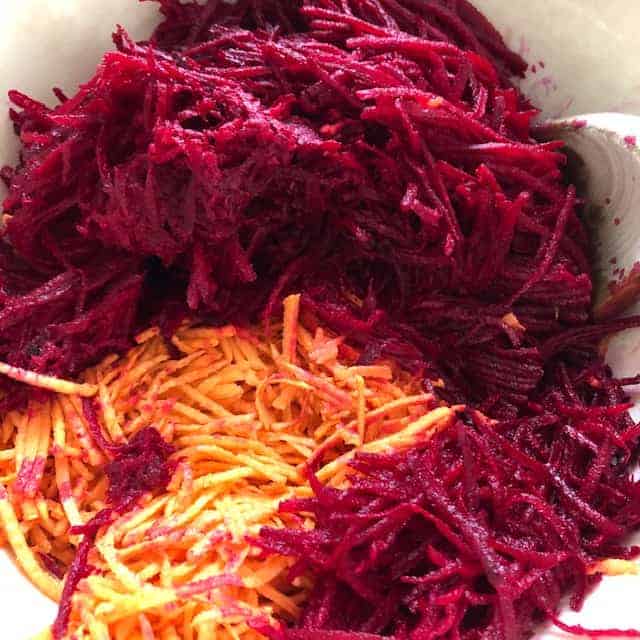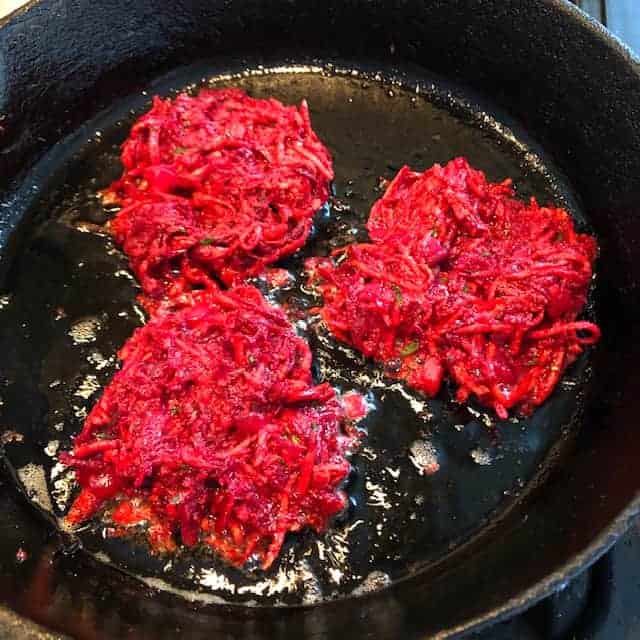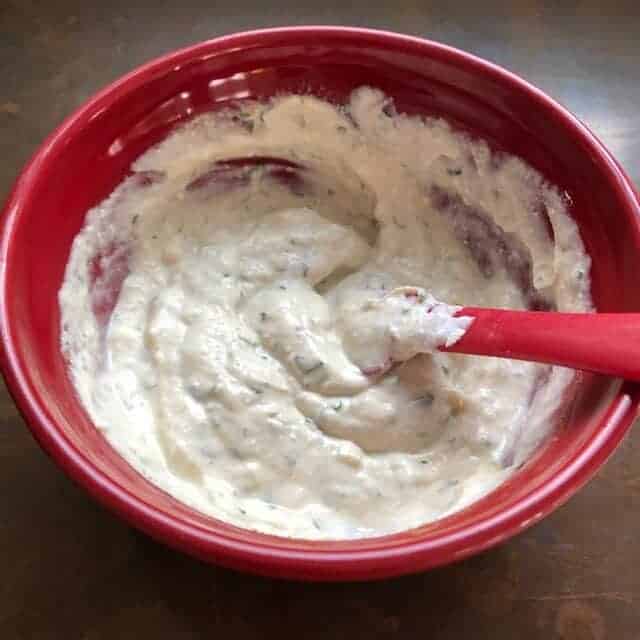 I hope you love this recipe! 
Step by Step Instructions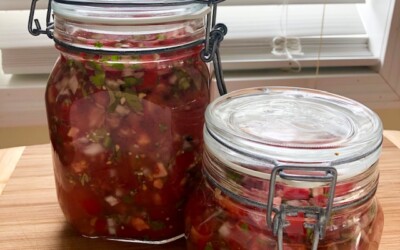 By: Chef Laura Bonicelli Preserving food with fermentation is an ancient process. Like canning and pickling, it's easy to do in your home kitchen. Buy your ingredients at your favorite Farmers Market! about Tangy Fermented Red SalsaFermented foods have significant...