By: Chef Laura Bonicelli
Hearty Butternut Squash Soup is a simple recipe that is all about the flavor of the squash and its beautiful, intense color. Buy your ingredients at your favorite Farmers Market!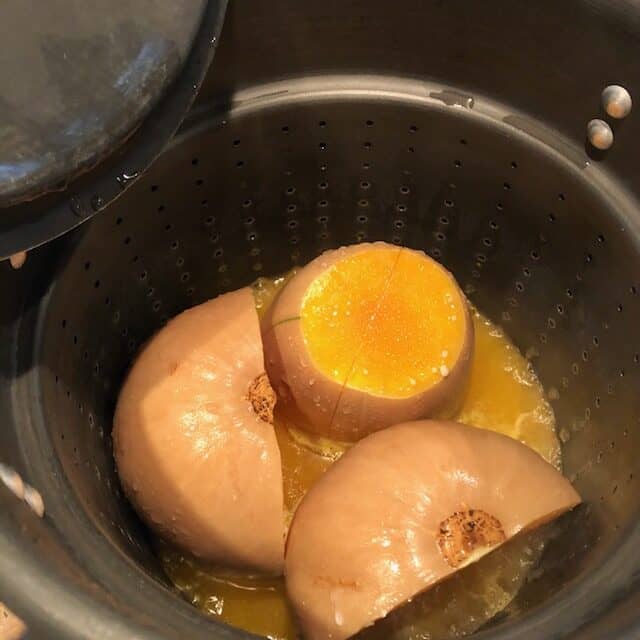 About Hearty Butternut Squash Soup
Hearty Butternut Squash Soup is a favorite use of one of my favorite squash. The smooth non-stringy flesh purees beautifully. The color is intense and bright. It's hearty enough to be a meal in itself, but it also makes a stunning starter or accompaniment to a sandwich. My Roasted Vegetable Sandwich is perfect with this soup. If you're looking for a salad to go with the Butternut Squash Soup, try my Roasted Beet and Orange Salad. The color of the oranges is perfect with the squash.
putting it together
The good news about this Hearty Butternut Squash Soup recipe is you don't have to peel the squash. You do have to cut it into quarters and scrape out the insides. The flavor base starts with butter, a little onion, and the squash's seeds and scrapings. To that, you add chicken stock; vegetable stock works too. From there, you add the squash quarters in, cover the pot, and let the squash steam until it's completely soft. I use my pasta pot with a lift-out colander for this. It doesn't matter if the squash is partially in the liquid.
Once the squash is cool enough to handle, scoop out the flesh and add it to your strained stock. Now at this point, an immersion blender is a God-send because you can puree the soup right in the pot. But, if you don't have one, a blender works too. Just be careful while you're transferring; the soup's hot! By the way, you can skip the cream if you like. The nutmeg is a nice touch, but I usually omit it if I plan to finish the Hearty Butternut Squash Soup with a flavored finishing oil. 
My Hearty Butternut Squash Soup is a substantial and filling Fall and Winter soup. The soup freezes beautifully, so you can always have some on-hand for a cozy cold-weather meal.
don't forget
Make sure you sign up for our newsletter to get more recipes and take a look at joining the Bonicelli Cooking Club! We'd love to have you!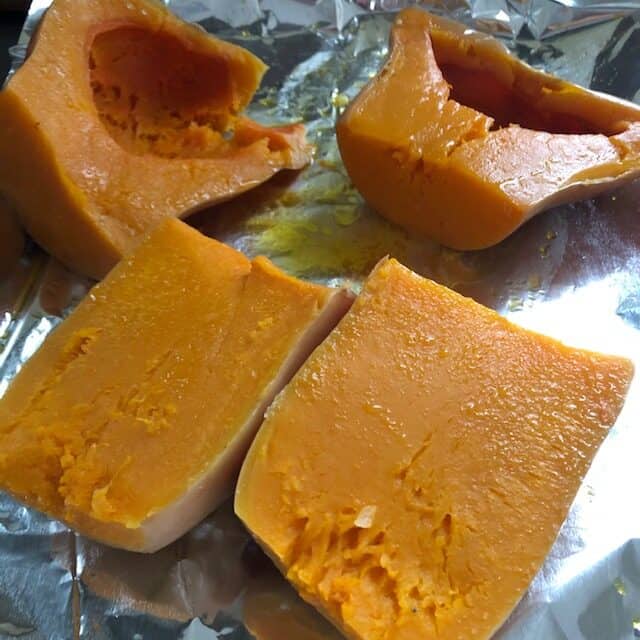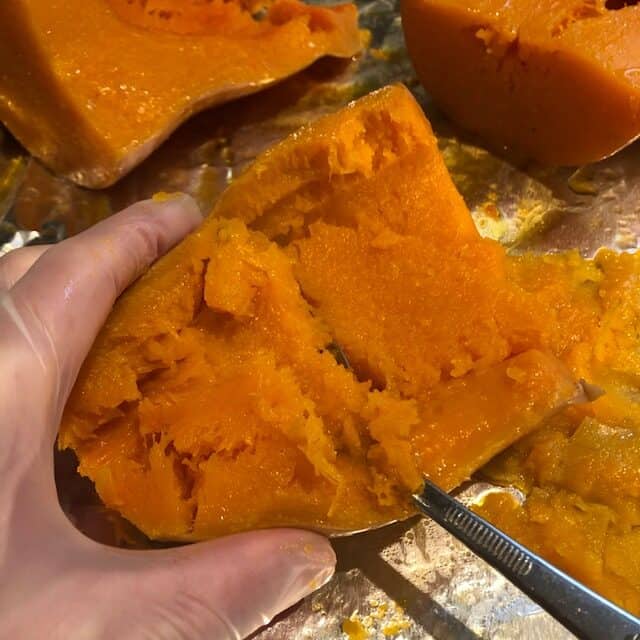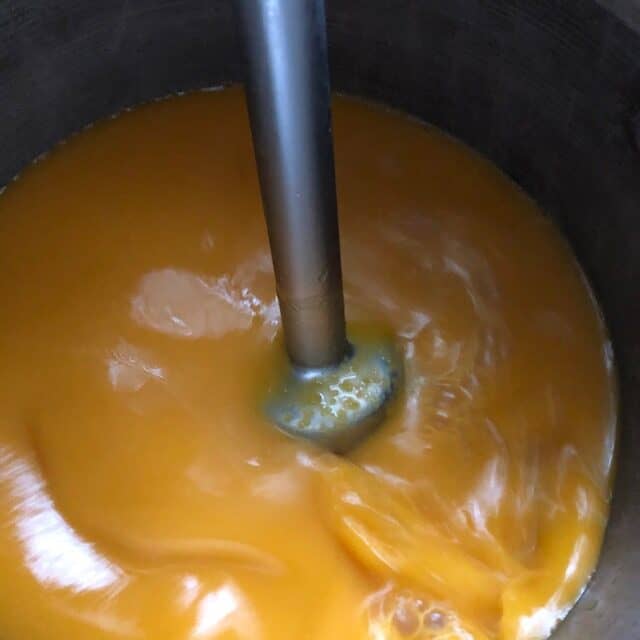 I hope you love this recipe! 
If you want more recipes Join The Club!!!
Need some more soup ideas? Try these:
Step by Step Instructions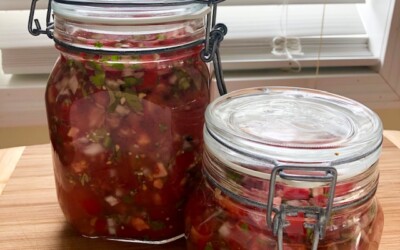 By: Chef Laura Bonicelli Preserving food with fermentation is an ancient process. Like canning and pickling, it's easy to do in your home kitchen. Buy your ingredients at your favorite Farmers Market! about Tangy Fermented Red SalsaFermented foods have significant...