By: Chef Laura Bonicelli
Every year, I come up with a recipe to celebrate Pride. This year, it's Pride Pappardelle. The dish has a beautiful pink Rhubarb Marinara.
Buy your ingredients at your favorite Farmers Market!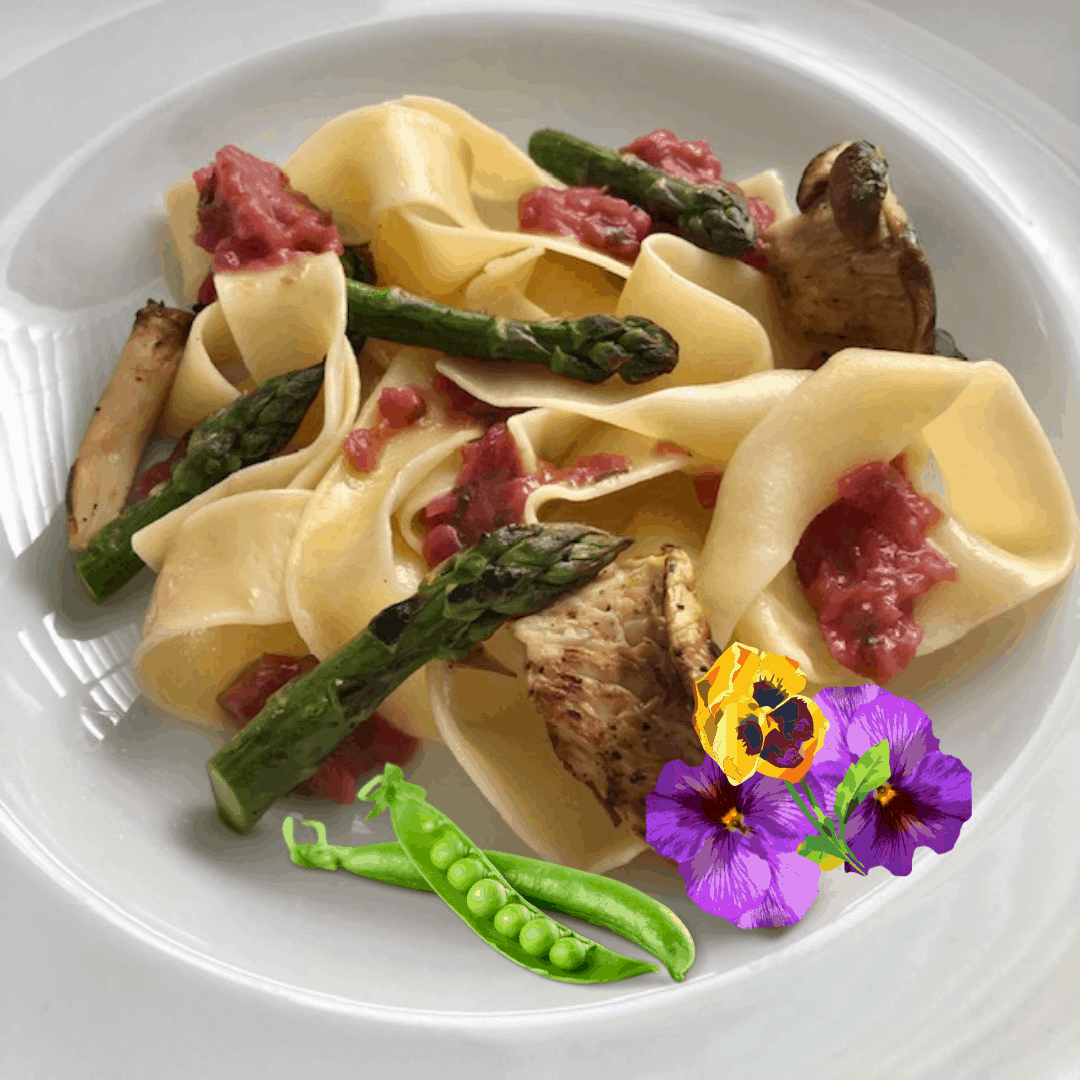 To put the Pride Pappardelle together, I'm giving you two sauce recipes below. The Rhubarb Marinara Cream Sauce and Snap Pea Pesto. Both are stand-alone sauces, but they also complement each other nicely in color and flavor. So I like to dollop them around the pasta; let the person eating it decide if they want to experience them together or separately.
Pride Pappardelle is a recipe that you can make your own. So, as far as what else goes into the Pride Pappardelle, you can make that decision by what you find at the market. I love including blanched asparagus and peas; I may add some yellow zucchini, mushrooms, herbs, and I always try to find some edible flowers to fill out the rainbow of colors.
putting the Rhubarb Marinara and Snap Pea Pesto together
Rhubarb is naturally bitter when it's raw, so it's frequently paired with a lot of sugar. But, in this sauce, it takes a turn towards savory. If it weren't for the color, a beautiful pink/purple, it could easily be mistaken for a tomato sauce. Therefore, I consider the recipe to be a find because most people who grow rhubarb have way too much. Rhubarb Marinara freezes and cans beautifully. This is a very quick cooking sauce. 
Snap Pea Pesto is the most beautiful green. It's fresh-tasting, and it's versatile. You can switch out the basil for mint or dill, and you can adjust the amount of extra-virgin olive oil to make it the best consistency for your pasta. The recipe also works very well with frozen peas, making it a welcome addition to a menu in the winter. 
Eat well and have fun!
don't forget
Make sure you sign up for our newsletter to get more recipes and take a look at joining the Bonicelli Cooking Club! We'd love to have you!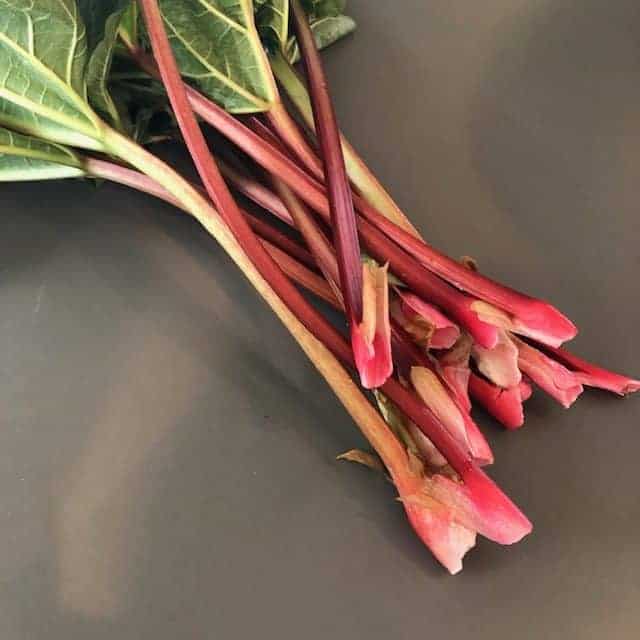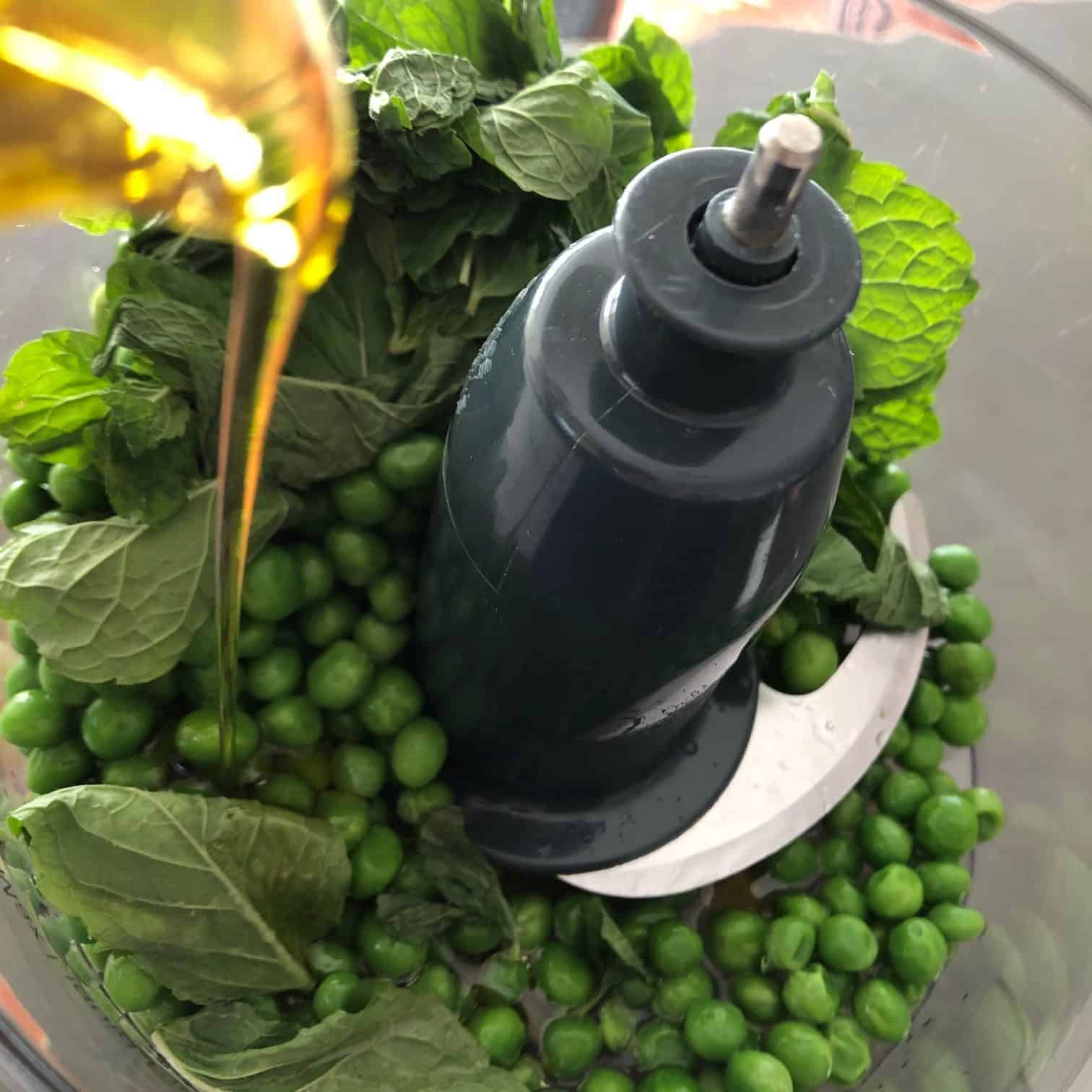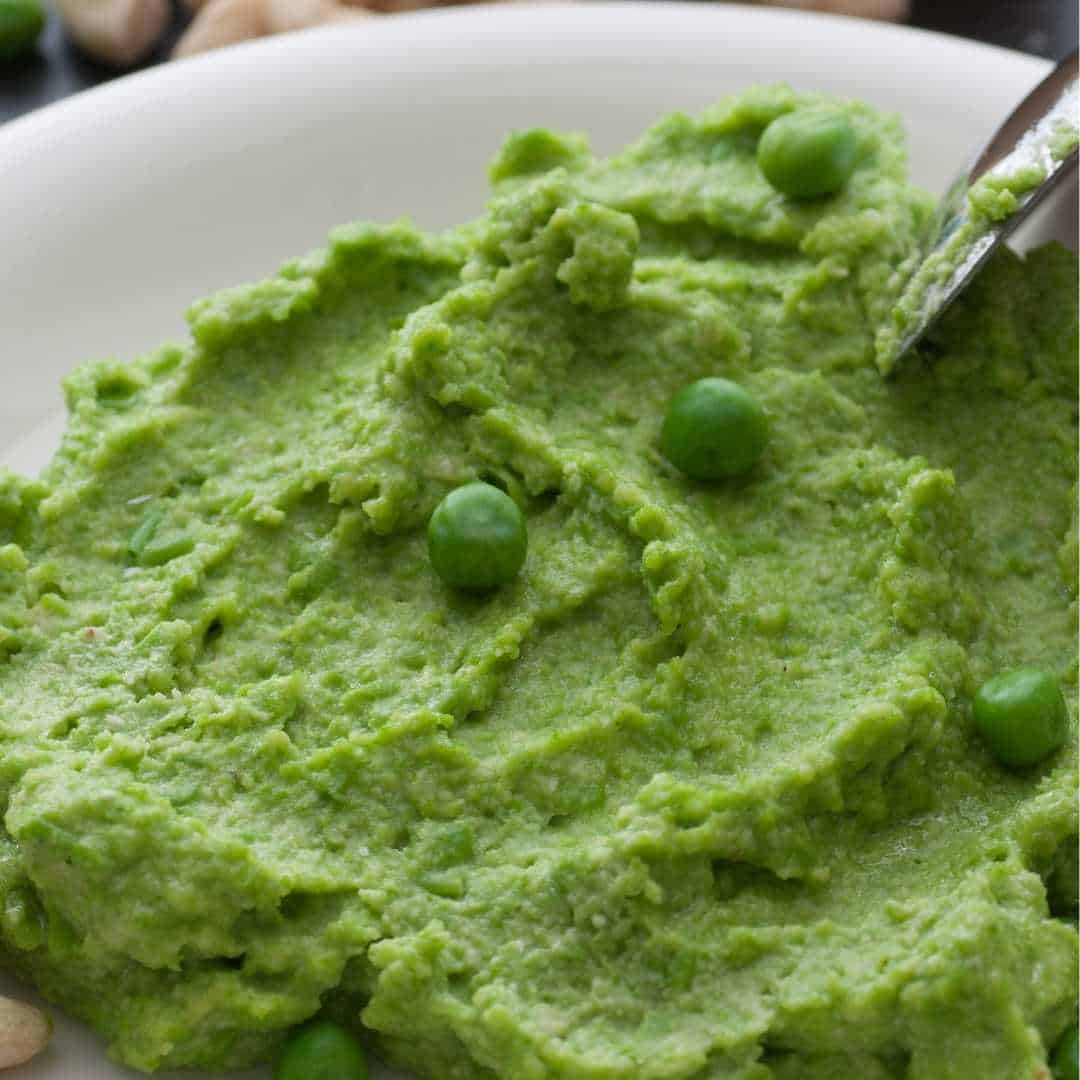 I hope you love this recipe! 
If you want more recipes, Join The Club!!!
Need some ideas? Try these:
Step by Step Instructions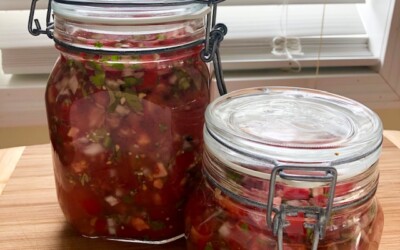 By: Chef Laura Bonicelli Preserving food with fermentation is an ancient process. Like canning and pickling, it's easy to do in your home kitchen. Buy your ingredients at your favorite Farmers Market! about Tangy Fermented Red SalsaFermented foods have significant...